Livia und Michael Kubach & Kropp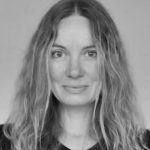 1966 born in Bad Münster am Stein, daughter of the artist couple Kubach-Wilmsen
1987 – 1994 studied sculpture at the Düsseldorf Art Academy with Tony Cragg and Günther Uecker
master student of Günther Uecker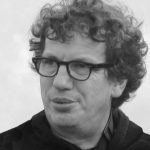 1960 born in Cologne
1986 – 1991 studied social pedagogy at the University of Applied Sciences in Cologne
musician, as an artist self-taught
The sculptor couple Livia Kubach and Michael Kropp use in their work mostly black granites from different regions of the earth. The structure of the worked stones appears crystalline or amorphous, ground and polished or rough and with broken edges. At first the objects and sculptures fascinate by their special aesthetics. They radiate calm and concentration and exert a strong, almost magical attraction on the viewer. Beyond the fascination of the surface, however, Kubach & Kropp's works have optical and acoustic properties: they invite the viewer to elicit sounds from them, to set them in motion, and to follow the optical changes in the stone and the subtle play with light by changing positions.
Over the years, the two have found an independent form of artistic expression that cannot be assigned to any trend. For many years they have been very successful with their sculptures at international exhibitions and art fairs and are permanently present in renowned art collections.
The sculptor couple lives and works in Bad Münster am Stein, Germany.